Five Great Reasons to Buy a FIAT 500 from FIAT of Daytona Beach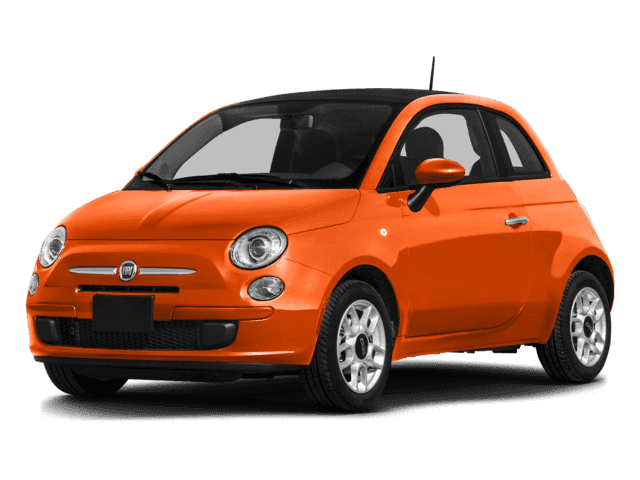 Why drive a FIAT Cinquecento (that's 500 in Italian.)? At FIAT of Daytona Beach, we all have our reasons: The FIAT 500 is a stylish hatchback. They're affordable; the 500's fuel economy is excellent. The FIAT 500 is dependable. There's a long list of potential benefits of buying a FIAT 500.
If we had to whittle it down to just a few, though, there are five reasons we pick. These are five favorite reasons to own a FIAT 500 from the entire team here at our Daytona Beach location.
Maybe you're on the fence about owning a FIAT 500?
If so, don't hesitate to visit FIAT of Daytona Beach and get behind the wheel of a new or certified pre-driven FIAT 500. Seal it with a test drive. If you're in the @Daytona Beach, Palm Coast or DeLand, FL, area, you'll find a variety of new FIAT 500 for sale on our lot just off of Interstate-95.
Affordability: Although the FIAT 500 boasts plenty of classic Italian style, that doesn't mean it will break the bank. Looks can be deceiving. The 2015 FIAT 500 base model starts at $16,445 MSRP, which is comparable to other hatchbacks in the class. Other favorite models, like the 2015 FIAT 500 Cabrio convertible and the roomier 2015 FIAT 500L both start at just over $19,000 MSRP.
Loads of Italian Style: Daytona Beach is an automotive enthusiast's paradise. People here love to show off their cars, and that's one reason it's great to buy a FIAT 500. It's a sexy two-door compact. The Cinquecento's lines are smooth and coupe-like. Plus, this is a bold car to drive: There are many vibrant colors to choose; the Abarth models feature racing paint schemes, and you can customize your FIAT 500. For example, you might like the FIAT 500's unique convertible layout. Inside, all the Italian touches including a leather-wrapped steering wheel, front bucket seats and two-tone finishes add to the elegant aesthetic.
Excellent Fuel Economy: Not only is the cost-to-own a FIAT 500 affordable, driving a FIAT will save you money too, especially at the pump. Base models of both the 2015 FIAT 500 hardtop and convertible have been rated with an 31/40 estimated MPG city/highway. The electric version, the FIAT 500e, boasts an almost unreal fuel economy. The 500e has an estimated MPG of up to 122/108 city/highway. How's that for fuel efficiency?
The FIAT 500 is Fun to Drive: If you're used to cruising the beach in Palm Coast or Daytona, you'll be even happier doing it in a FIAT 500. Although it's a compact, the FIAT 500 is equipped with plenty of get-up-and-go. They're zippy and sporty, and unlike other hatchbacks, they provide plenty of power. Plus, the racing-inspiring FIAT 500 Abarth adds even more horsepower and torque for those looking for a quicker, sportier version.
The Perfect City Car: There are many reasons the FIAT 500 makes for a great city car. Are you commuting to work? Well, the 500 is efficient and easy to park. Plus, it's extremely versatile. The hatchback opens to offer ample cargo space, and the folding rear seats open up even more space. The entertainment options, including Bluetooth compatibility and USB connectivity in the 2015 models, are another reason this is such a fun car to cruise in the city in.
These are some of our favorite reasons for buying a FIAT 500. Let us know what yours are. Also, if you're ready to take a FIAT 500 for a test drive, visit FIAT of Daytona Beach today. We're located near Palm Coast and DeLand, FL, just off Interstate-95.