Introducing the 2015 FIAT 500 – Coming Soon to FIAT of Daytona Beach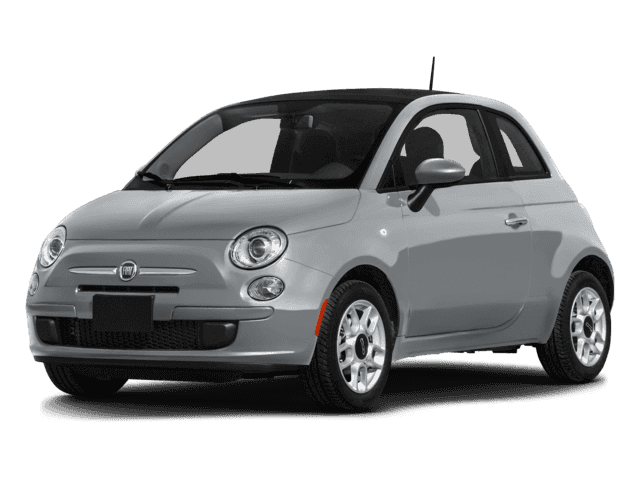 FIAT introduced the 2015 FIAT 500 at the New York Auto Show earlier this summer, and everyone here at FIAT of Daytona Beach was excited to see what the new models had in store. Well, we couldn't be happier. The new features and available options in the 2015 FIAT 500 are impressive.
One thing that will stay the same is the FIAT 500's iconic profile. The hatchback isn't due for a complete redesign until next year. But elsewhere, the 2015 model features tons of new technology, like enhanced Bluetooth capabilities. One major upgrade: Until now, the FIAT 500 Abarth had only been available with manual transmission. In 2015 an automatic version with more torque will hit the market.
If you're interested in taking a 2015 FIAT 500 for a test drive, check back with us as the new inventory comes available. Don't hesitate to give us a call or check the FIAT of Daytona Beach website for 2015 FIAT 500 availability. Or feel free to stop in in the meantime. We're located near Palm Coast off of Interstate-95.
New Features in the 2015 FIAT 500
The trims haven't changed this year. The FIAT 500 is available in five trims: The standard Pop, as well as the Lounge, Sport, Turbo and Abarth models.
One of the biggest differences though will be the gauge layout. The 2015 FIAT 500 features a replacement for the analog gauge system. The new gauges are completely digital and are displayed on a seven-inch screen.
The screen features real-time performance data like MPH, trip information, fuel economy data and more, and it's a standard feature in the Lounge, Sport, Turbo and Abarth models. (The updated gauge system is an option in the standard FIAT 500 Pop, as well.) Plus, with the available Park Assist option, the new Hi-Def screen will feature a back-up monitor to make tight city parking even easier.
Additionally, the 2015 FIAT 500 is fully Bluetooth compatible, which means you can control the radio, answer your phone and much more via voice commands. And in 2015, you can also choose from a few more signature FIAT paint schemes, including new yellow (Giallo Moderna Perla), blue (Laser Blu) and silver (Billet Argento) options.
Other new features in 2015 include:
A redesigned center console with new ergonomic cup holders
An additional USB port with radio-connectivity
Compatibility with eco-Drive, a system that monitors your driving habits
The 2015 FIAT 500 Abarth's New Transmission Options
Up to this point, the racing inspiring Abarth FIAT 500, which features a turbo-charged engine, performance brakes and racing-tuned suspension, had only been available with manual transmission.
The 2015 FIAT 500 Abarth will be the first Abarth model as an automatic. It's a six-speed transmission with more torque than the manual. Previous manual versions had 170 pound-feet of torque and that's now been boosted to 183. Horsepower is also very close between the automatic and manual versions.
Plus, the FIAT 500 Abarth will be equipped with a sport model that boosts performance by monitoring a variety of factors including shift pattern. This was one of our favorite announcements at FIAT of Daytona Beach.  The FIAT 500 Abarth is an extremely fun car to drive, and now, even more people will be enticed to drive one of these turbo-charged compacts.
The new 2015 FIAT 500 will be available at FIAT of Daytona Beach later this year. In the meantime, stop in with your questions or check our website for updates. You can find us near Palm Coast and DeLand, FL, just off of Interstate-95.