2015 FIAT 500e Preview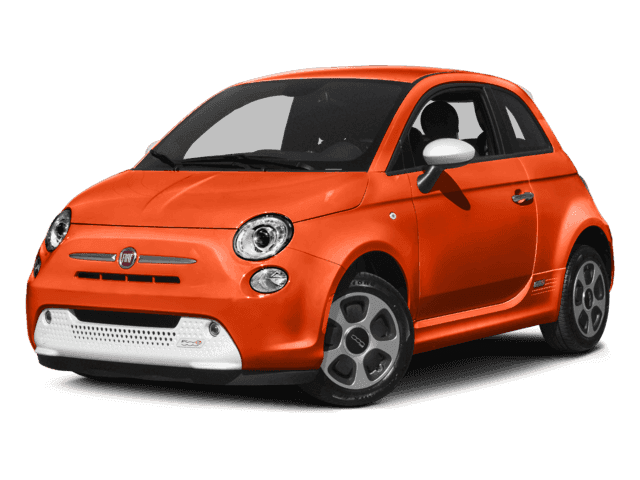 It can be difficult to find a vehicle that offers the perfect combination of looks, fuel efficiency, and enjoyment. But the 2015 500e Micro Car by FIAT seems to be just what most drivers are looking for when handling the streets of Daytona Beach, FL. The first thing that drivers are going to notice is a unique and impressive driving experience. The vehicle boasts an amazing 87-mile range with its electric power, while its handling and suspension are responsive and reliable.
What's New in 2015?
For 2015, the 500e Micro Car is considered to be the more budget-friendly alternative to purchasing other electric cars. If you're trying to save fuel, money, and time at the pump, this is definitely a vehicle worth considering. One quality that makes this vehicle unique is that it's perfect for a wide variety of occasions – long road trips, hauling groceries, or picking up and dropping off passengers. While the vehicle hasn't made too many dramatic changes since its debut in 2013, there are still a few worth mentioning.
What Drivers Will Like
One of the major highlights associated with the 2015 500e Micro Car is that it offers superb handling. This is probably evident from its relatively small size, but nonetheless, drivers won't have any trouble avoiding obstacles on the roads of Palm Coast, FL. For a price tag of $32,800, drivers will be able to experience a vehicle that's reliable, safe, efficient, and that offers a high amount of aesthetic appeal.
Fuel Economy
The 500e Micro Car comes with only a single engine: an electric motor with 83-kilowatts of power combined with a single-speed transmission. It is estimated that this vehicle offers about 111 horsepower. The "Environmental Protection Agency" says that the vehicle's fuel economy, if it had fuel, would be equivalent to about 108 MPG in the city and 122 MPG on the highway. More importantly, drivers are going to experience an 87-mile range that only takes about 4 hours to refill once power supply is running low.
Standard Features
Some of the standard features that drivers are going to find associated with the 2015 FIAT 500e Micro Car include a navigation system, keyless entry, and a 4.3-inch touchscreen. Combine this with climate control, cruise control, leather upholstery, and rear parking sensors and you're looking at a vehicle that surpasses expectations. A sunroof can be purchased as an add-on, which should make driving the streets of Deland, FL fun and exciting.
Safety
Some of the standard safety features that drivers are going to find in the 500e Micro Car include side-curtain airbags, driver's-knee airbags, and a 4-wheel anti-lock braking system. Rear parking sensors and stability control are also available. Although government crash tests have yet to be tested, FIAT is confident that it will pass with flying colors. Considering that this vehicle offers such amazing safety features, one should experience more peace of mind when driving the streets of Daytona Beach, FL.
---
To learn more about the vehicle, and possibly take it for a test drive, don't hesitate to contact FIAT of Daytona Beach now.