2015 FIAT 500 Abarth Gets a New 6-speed Automatic Transmission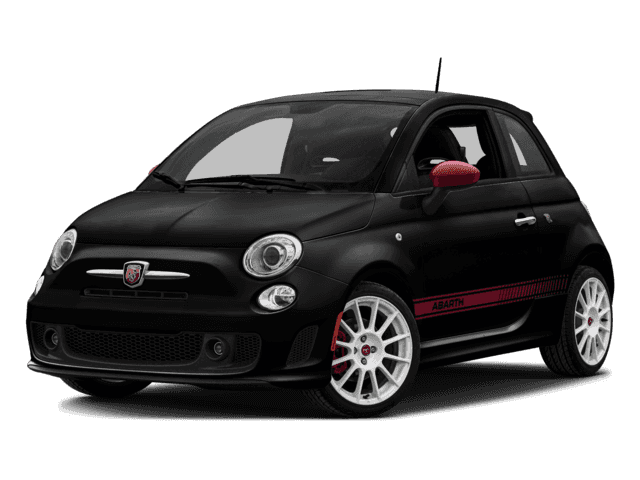 The FIAT 500 Arbath and Cabriolet models are among the most popular 500 series cars on the road today, but to date have only been offered with a manual transmission. While many drivers find the challenge of driving a "stick" shift part of the fun, the same cannot be said of everyone. In fact the lack of an automatic has been considered by many the biggest reason for choosing another trim level when buying a new FIAT 500. For the 2015 model year FIAT is introducing a six-speed automatic transmission to the FIAT 500 Arbath and Cabriolet for the first time here in the U.S.
It's a European Thing
Perhaps one of the biggest reasons we have never seen an automatic version of the Arbath is that most Europeans seem to be of the opinion that they would rather walk than drive a car with an automatic transmission. The vast majority of all cars built for delivery in Europe have manual transmissions, a factor that may have a large influence on those being built for the U.S. where we seem to be far more in favor of the ease of driving a car with an automatic transmission.
The new 2015 FIAT 500 Arbath will feature an Aisin AW6F25 six-speed automatic transmission. This transmission has been custom built for use in the more powerful Arbath. To help cope with the extra torque, it has been strengthened by the addition of more clutch plates and the ability to cope with the additional heat buildup created by the more powerful high-performance engine.
Multiple Modes
There is more to the new six-speed Aisin automatic transmission than simply not having to work a clutch pedal and shift gears. It also features multiple settings, including a "Sport" mode. This special setting has been designed to improve fuel economy by changing upshift points and matching downshifts more carefully to engine revolutions. The new transmission also features brake assist during downshifting, fast-off gear hold, and corner gear hold for better overall performance in a range of conditions.
Adding the new six-speed automatic transmission to the 2015 FIAT Arbath and Cabriolet models is the only major change to the power plant. Under the hood you will still find the same 1.4 liter four cylinder MultiAir Turbocharged engine. This engine is rated at a healthy 160 horsepower and puts out a total of 170 pound-feet of torque, compared to the mid-range version that puts out 135 horsepower and 15 pound-feet of torque.
Those who are already familiar with the power of the FIAT Arbath should not be fooled into thinking the addition of a six-speed automatic transmission takes anything away from it. In fact thanks to the modifications made to the transmission, the 2015 Arbath automatic performs every bit as well as those with the manual transmission.
A Car Built for Everyone
FIAT has always been recognized for listening to what its customers are asking for in an automobile and doing everything they can to implement these desires. By adding the option of choosing the new six-speed automatic transmission, FIAT has made the 2015 FIAT Arbath and Cabriolet models accessible to an entirely new range of American drivers, many of which have long wanted to enjoy the power and drivability of these models, but to date have avoided doing so simply because they were not comfortable with driving a car with a manual gearbox. If you have yet to experience the fun of driving the sporty FIAT Arbath, the 2015 automatic version may be just what you are looking for. Contact FIAT of Daytona Beach at 888-458-9401 or visit us in person for a test drive today at 1450 North Tomoka Farms Road, Daytona Beach, FL 32124.